Rancho BioSciences is thrilled to announce our 6th member joining our Single Cell Data Science Consortium. Welcome Regeneron!!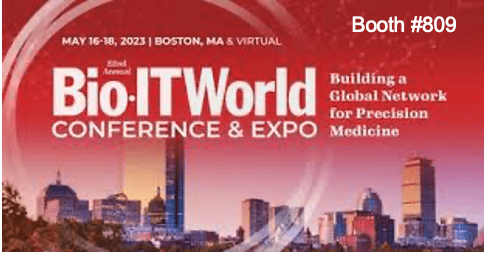 Please visit Rancho BioSciences Booth #809 Bio-IT World Conference & Expo, May 16 – 18, 2023 Boston, MA.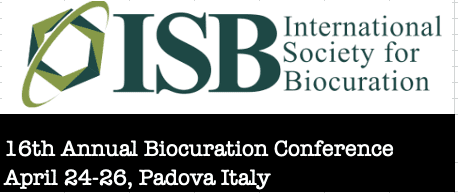 Visit us at International Society for Biocuration 16th Annual Biocuration Conference April 24 – 26, Padova Italy.
Rancho Welcomes BenevolentAI as our newest member to our Single Cell Data Science Consortium.
Mapping of UK Biobank clinical codes: Challenges and possible solutions.
Rancho presented a webinar on the incredible work
done with CHDI.
Rancho has a new Single Cell Data Consortium overview data sheet for download. We are looking to add new members to our current membership of Johnson & Johnson, Novartis, BMS and Vesalius. If you are interested, please email Andy.Hope@RanchoBioSciences.com
Rancho's Bioinformatics team in collaboration with the CHDI Foundation just released a new publication. "Benefits of global mutant huntingtin lowering diminish over time in a Huntington's disease mouse model." Congratulations on your hard work John Obeanauer, Jonathan Greene, and Chris Hartl!
Rancho's Single Cell Data Science Consortium Poster to be presented at BioTechX. Congratulations to our Ranchers Dan Rozelle, Sondra Kopyscinski, Nicole Leyland, Andy Hope, Andrew Hill, Panagiotis Agioutantis, and Dzmitry Fedarovich.
Rancho's very own Oleg Stroganov, Ivan Grishagin, Joseph Ramirez, Tania Khasanova, and Julie Bryant contributed to BioTechX with Poster on Fast Response DataBase for Drug Repositioning.
Rancho BioSciences very own Leonid Ivanov newest publication is out!
"Mapping brain gene coexpression in daytime transcriptomes unveils diurnal molecular networks and deciphers perturbation gene signatures."
Please visit Rancho BioSciences Booth #116
BioTechX, November 8-10, Basel
Rancho BioSciences wins NINDS NeuroBioBank Award to Integrate Neuropathological Data.
Rancho was a Proud Sponsor of Crohn's & Colitis Foundation NYC Take Steps Event. Rancho's mission is to save lives through Data and helping great causes.
A biological classification of Huntington's disease: the Integrated Staging System" Kudo's to Rancho's Team who provided the literature reviews for this project.
Rancho presented NCATS FRDB: Fast Response DataBase for Drug Repositioning poster at BioIT World Conference & Expo May 3rd - 5th
Rancho presented HDinHD: A Data Portal for Huntington's Disease Research poster at BioIT World Conference & Expo May 3rd - 5th.  https://www.hdinhd.org/
Hot off the Press Release! Rancho Biosciences Launces the Single Cell Data Science Consortium with Four Charter Members.
Julie Bryant has been recognized as one of The Top 50 Women Leaders of San Diego for 2022.
Julie Bryant: A Philanthropist Committed to Work & Community.
Julie Bryant wins Women of Influence in Technology award from the San Diego Business Journal.
Please come and meet the Rancho Team at booth #322, BioIT World Conference & Expo, May 3 – 5 at the Hynes Convention Center in Boston, MA.
​Bio-IT World Conference & Expo 2022 In Person & Virtual
SEQUIN: rapid and reproducible analysis of RNA-seq data in R/Shiny.
CHDI - Expression analysis of Huntington disease mouse models reveals robust striatum disease signatures. Preprint 2022.
NCATS - Directed Differentiation of Human Pluripotent Stem Cells into Radial Glia and Astrocytes Bypasses Neurogenesis. Special acknowledgement to Rancho's Marissa Hirst and David Galbraith.
Data Modeling and Governance in the Life Sciences.
Rancho Fuzzy Tool for Term Mapping White paper
Quantitation of CD137 and Nectin-4 expression across multiple tumor types to support indication selection for BT7480, a Bicycle tumor-targeted immune cell agonist™ (Bicycle TICA™)
David Galbraith and Dan Rozelle supported exciting new work with Bicycle Therapeutic which was presented at the 2021 Society for Immunotherapy of Cancer (SITC) Annual Meeting. BT7480 is a Bicycle TICA™ (synthetic peptides with antibody-like affinities) that binds both CD137 on immune cells and Nectin-4 on cancer cells to deliver a potent anti-tumor immune signal in Nectin-4 expressing tumors. David's work on this project established an analysis framework of bulk tumor transcriptomic data integrated with multiplexed tumor immunofluorescence data to support prioritization of indications for BT7480 clinical development based on colocalization of both targets.
Building towards a computational infrastructure to aid in the interpretation of Bicycle® toxin conjugate response profiles.
As part of the BioITWorld Conference in September 2021, Bicycle Therapeutics presented work that was supported by Rancho Bioinformatics Scientists: David Galbraith and Dan Rozelle. As part of this project Rancho leveraged public transcriptomic data to identify genes associated with sensitivity to microtubule binding agents (MTBA) across various therapeutic indications in oncology.
Molecular-based enrichment strategy for Nectin-4 targeted Bicycle toxin conjugate BT8009.
Work with Bicycle Therapeutics supported by Dan Rozelle was presented at the American Association for Cancer Research (AACR) in April 2021. This poster described a clinical subject enrichment strategy based on Nectin-4 molecular profiling. This has enabled Bicycle to leverage existing profiling technologies to identify tumors that highly express their target of interest.
Differentiation of Azacitidine vs Oral AZA: Oral AZA results in a sustained hypomethylation and targets leukemic stem cells.
Congratulations to Nathalie Lailler and Chris Hartl for being named on an abstract that has been accepted for poster presentation at the American Society for Hematology meeting in December.
Rancho BioSciences wins Leading Expertis in Data Curation & Analytics 2021 - California.
NCATS Inxight Drugs: a comprehensive and curated portal for translational research.
Congratulations to Ivan Grishagin, Yulia Skovepen, Oleg Stroganov, and Daniel Katzel for their contribution.
Implementation of the FAIR Data Principles for Exploratory Biomarker Data from Clinical Trials.

Alexander Arefolov, Laura Adam, Shoshana Brown, Yelena Budovskaya, Cong Chen, Diya Das, Chen Farhy, Rebecca Ferguson, Hongmei Huang, Kimberly Kanigel, Christina Lu, Oksana Polesskaya, Tracy Staton, Rajeev Tajhya, Maryann Whitley, Jee-Yeon Wong, Xiangpei Zeng & Mark McCreary, Data Intelligence 2021,3(4):631–662.
Assessing safety of telemetric devices in preclinical studies of primates – data aggregation step.
Rancho provides funds for a pilot project to fast-track the development of affordable cancer treatments.
Towards a comprehensive view of diagnoses in UK Biobank by data curation and aggregation.
Application of MCAT questions as a testing tool and evaluation metric for knowledge graph–based reasoning systems.
HD Phenocopy Disease Share Dysregulated Genes with HD.
HD Mouse Striatum RNA and Protein Disease Signatures
On June 23rd 2021 we held a joint webinar with GSK on a large scale project around harmonizing OMICs datasets in Oncology/Immuno-Oncology.
The abstract is below, slides and recording can be downloaded below.
These pre-competitive data sets are available now on a cost sharing basis.
CDK is an open source Cheminformatics Java Library that has been under development for over 20 years. Recently, CDK released version 2.5, which includes several bug fixes. The CDK library is widely used in the FDA G-SRS project, and it assists agencies in registering and documenting information about substances found in medicines. Since many institutes around the world prefer to use open source software, G-SRS uses CDK in its default configuration.
The AMP-PD program, which is managed through FNIH, aims to identify and validate the most promising biological targets for therapeutics. AMP-PD has listed Alena Fedarovich and Leonya Ivanov from Rancho BioSciences on their websites showing how we/they utilized our Smart Converter tool - a set of Python and Java based custom scripts to perform data curation and update & format studies for loading into the AMP PD Knowledge Portal.
NIH's Moonshot Project To Globally Register Medicinal Ingredients
January 31, 2020 | What's in a name? When it comes to ingredients found in medicine, quite a lot of important detail. That's why NIH's NCATS (National Center for Advancing Translational Sciences) has been working to marshal a definitive resource for medicinal ingredients.