Explore Rancho Data Science Services
Rancho BioSciences provides data curation services for pharmaceutical and biotech companies, as well as for academic institutions, foundations, and the government. Rancho works with different life science data types, including clinical trials, genomics, gene variants, assays, chemistry, microbiome, flow cytometry, and imaging data. The data can be internal and/or public. Rancho BioSciences is platform-agnostic and has a lot of experience formatting data for many commercial, internal, and public (open-source) platforms.
Rancho Biosciences' CDISC Services
Rancho BioSciences is a leading international data service company specializing in the curation and management of life science data, across clinical and preclinical domains. We recognize the critical significance of adhering to CDISC standards in clinical research and preclinical toxicology. These standards not only streamline drug development and regulatory submission processes but also uphold the highest standards of data quality and interoperability. 
Our dedicated suite of services is uniquely poised to assist organizations in navigating the intricate landscape of CDISC standards.
Rancho BioSciences is Your Trusted Partner for CDISC Standards and Data Management Excellence:
Expertise: Our team possesses profound expertise in handling diverse life science data, encompassing both clinical and preclinical domains.

Combining Automation and Human in the loop: We leverage a combination of cutting-edge commercial tools and internal resources, complemented by meticulous manual curation and quality control conducted by our subject matter experts.

In-Depth Knowledge: We have a deep understanding of CDISC formats, including SDTM and SEND, ensuring that your data maintains its integrity and remains fully compliant with CDISC standards.
What is CDISC?
In the rapidly evolving realm of clinical research, ensuring data standardization and interoperability is crucial. The Clinical Data Interchange Standards Consortium (CDISC) has established itself as the gold standard in this sphere, laying down comprehensive guidelines and structures for the collection and submission of clinical trial data that have been adopted by regulatory agencies. With the myriad of components developed within the CDISC suite, including SDTM (Study Data Tabulation Model), ADaM (Analysis Data Model), and CDASH (Clinical Data Acquisition Standards Harmonization), researchers and pharmaceutical organizations are better equipped than ever to create more efficient, transparent, and consistent clinical trials. Moreover, with the SEND (Standard for Exchange of Nonclinical Data) framework in place, the same rigorous standards can be applied to nonclinical animal study data, ensuring a seamless and holistic approach to both clinical and preclinical research phases.
Regulatory agencies worldwide, such as the FDA (U.S.) and PMDA (Japan), have recognized the significance of CDISC standards. They mandate the use of these standards in data submissions, reinforcing the importance of a structured approach to clinical data. This underscores the necessity for expertise in CDISC for any entity involved in the clinical trial and drug approval process.
At Rancho Biosciences, we pride ourselves on our deep understanding and proficiency in CDISC services. With a dedicated team of professionals well-versed in the nuances of CDISC components and regulatory requirements, we stand at the forefront of clinical data standardization, ensuring our clients' data is robust, compliant, and positioned for success in regulatory submissions. Whether you are initiating a new clinical trial or navigating the complexities of meeting CDISC standards, our expertise is here to guide you every step of the way.
Establishing Data Models: Rancho crafts data models tailored to your unique requirements, ensuring fluidity and consistency with CDSIC in data workflows.

Terminology Management: Establishing controlled terminology within your data models that align with CDISC data interoperability standards.

Data Harmonization: We unify datasets from varied sources or studies, ensuring uniformity in sync with CDISC standards.

Applying AI: Automated Mapping Suggestions: Leveraging semantic embeddings to map documents and your unique data to CDISC-controlled terminology, our state-of-the-art AI tools offer automated mapping advice, hastening the SDTM mapping progression.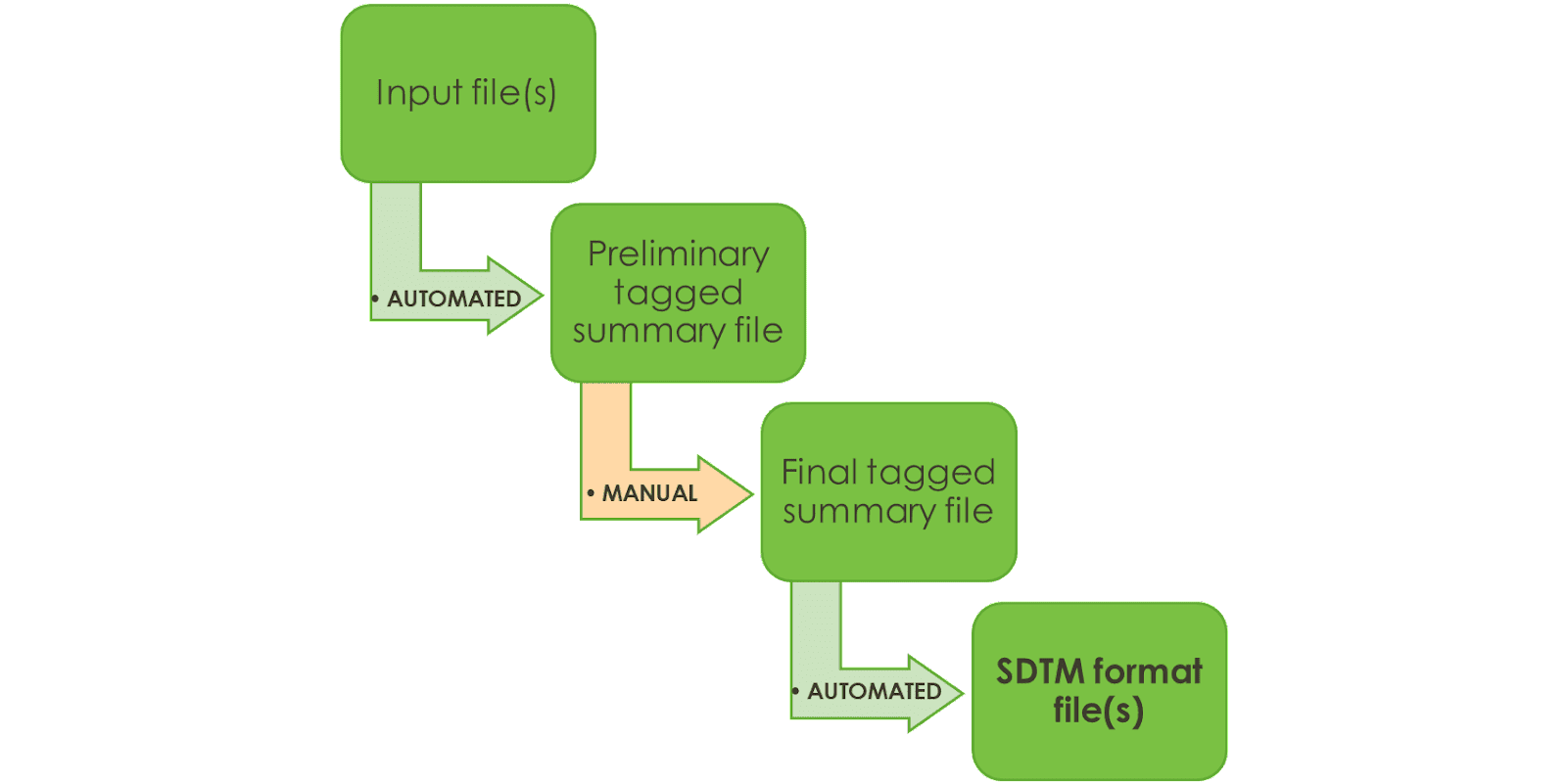 Data Capture Deployment Services:
CDISC Adoption Advisory: Our specialists guide organizations through deployment of CDISC-compliant data capture systems, stressing compliance and streamlined change management.

Business Analysis Expertise: Bridging the divide between scientific requisites and vendor solutions, our analysts play an indispensable role, further liaising with vendors for customized demos and configuration quotes for your team by establishing system requirements.

SEND LIMS & EDC Product Management: Entrust us with the complexities of system configuration management, be it SEND LIMS or EDC setups, ensuring alignment between users, vendors, and CDISC standards.
Insight Generation from CDISC Data: We delve deep into CDISC-compliant datasets, gleaning actionable insights that directly influence your clinical strategies.

Quality Monitoring Tools: Implementation of state-of-the-art processes and tools for ongoing data quality assessment, ensuring consistency and adherence to standards.
At Rancho BioSciences, we are committed to delivering top-tier data curation and management solutions ensuring CDISC compliance and data excellence.
At Rancho BioSciences, we cover nearly all types of Life Sciences data. Our curators have expertise in curating, annotating and enriching:
Genomic data: DNA sequencing data, gene expression data, and genomic variations

Clinical data: clinical data from clinical trials, biobanks, and other sources, including patient demographics, diagnoses, procedures, and medications

Real World data: information collected in non-experimental, everyday settings including patient medical records, insurance claims data, electronic health records, pharmacy records, and data collected from wearable devices

Imaging data: medical and R&D imaging data, including radiology images, MRI scans, and other types of imaging data used in clinical practice or research

Omics data: large-scale datasets generated by high-throughput technologies in various areas of the life sciences, such as genomics, proteomics, metabolomics, and transcriptomics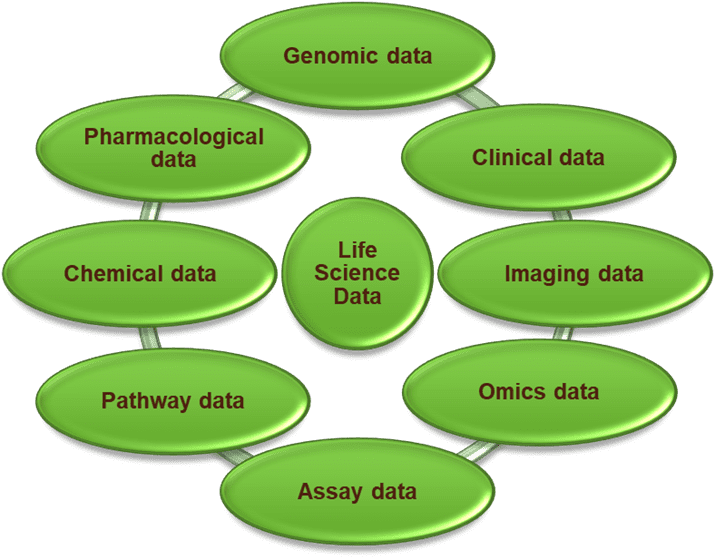 Assay data: experimental data generated by various types of laboratory assays, such as biochemical assays, cell-based assays, and high-throughput screening assays including CRISPR screens, Cell Painting assays and other.

Biomarker data: quantitative measurements of specific molecules or information, such as proteins, genes, metabolites, medical imaging such as MRI or CT scans and others to evaluate anatomical and functional changes in cells or organism

Pathway data: data on biochemical and molecular interactions in biological pathways, protein-protein interactions

Chemical data: chemical structures, chemical properties, and chemical interactions

Pharmacological data: drug targets, drug interactions, and drug metabolism (ADME, PK/PD, toxicity, metabolomics, and others.)

Other types of life science data: environmental data, microbiology, toxicology, etc.
Rancho Biosciences uses automated and manual curation services:
AI/ML/NLP development and application:

Rancho BioSciences prepares high quality machine-readable datasets for training of your AI/ML algorithms.
Rancho BioSciences validates performance of AI/ML algorithms to ensure accuracy and reliability.
Ranchos BioSciences team can identify relevant entities and attributes of data that are important for training and optimizing these algorithms.

Data Harmonization: This involves identifying and resolving differences in data formats, structures, and semantics between different data sources, and creating a common data model that allows for easy integration and analysis of the data.

Aligning data to CDISC (SDTM, SEND and other domains), OMOP and other standard data models.

Quality assurance: ensuring integrity of data delivered by other vendors.

Rancho Biosciences scientists are life science domain experts who help to guide AI/ML development and data interpretation.

Terminology services:

Semantic data integration: Rancho Biosciences can integrate heterogeneous data sources using semantic technologies and standards.
Customized terminology and ontology services: Rancho Biosciences can develop customized terminology and ontology services to meet the specific needs of clients, such as building a custom ontology for a specific project or application.
Nomenclature mapping and cross-referencing: Rancho Biosciences can map and cross-reference data to standard nomenclatures, such as LOINC or SNOMED, to ensure consistency and interoperability.
Training and support services: Rancho Biosciences can provide training and support services for clients to help them understand and effectively use biomedical terminologies and ontologies in their research or clinical practice.
Data enrichment: Rancho Biosciences can enrich data with additional information, such as synonyms, cross-references, and metadata, to improve data quality and usability.
Our team at Rancho BioSciences has developed robust and reproducible curation workflows that utilize both automated and manual approaches. These workflows are designed to ensure that the data is accurate, complete, and of the highest quality. The team has extensive experience in curating various types of data, and their expertise allows them to tailor their workflows to the specific needs of each project.
Whether you would like to increase the value of your medical imaging data through better annotations or extract new insights via analysis, Rancho's scientists can provide curation, organizational strategy, and analytical support across several types of imaging modalities.
Rancho can provide high-quality imaging data services that include:
Data Aggregation and Curation

Imaging Data Services
Data Modeling
Medical imaging creates vast amounts of data that need to be properly stored and organized to maximize its value. Rancho Biosciences can create conceptual, logical, or physical data models for imaging data that leverage existing models and can be customized to your needs. Our scientists are experienced in data modeling and have subject matter expertise in different imaging modalities. When they create a model, they consider the complexity of your imaging data. Rancho Biosciences can build a stand-alone model or embed it in a larger "omics" model, linking the data to other collected biospecimens.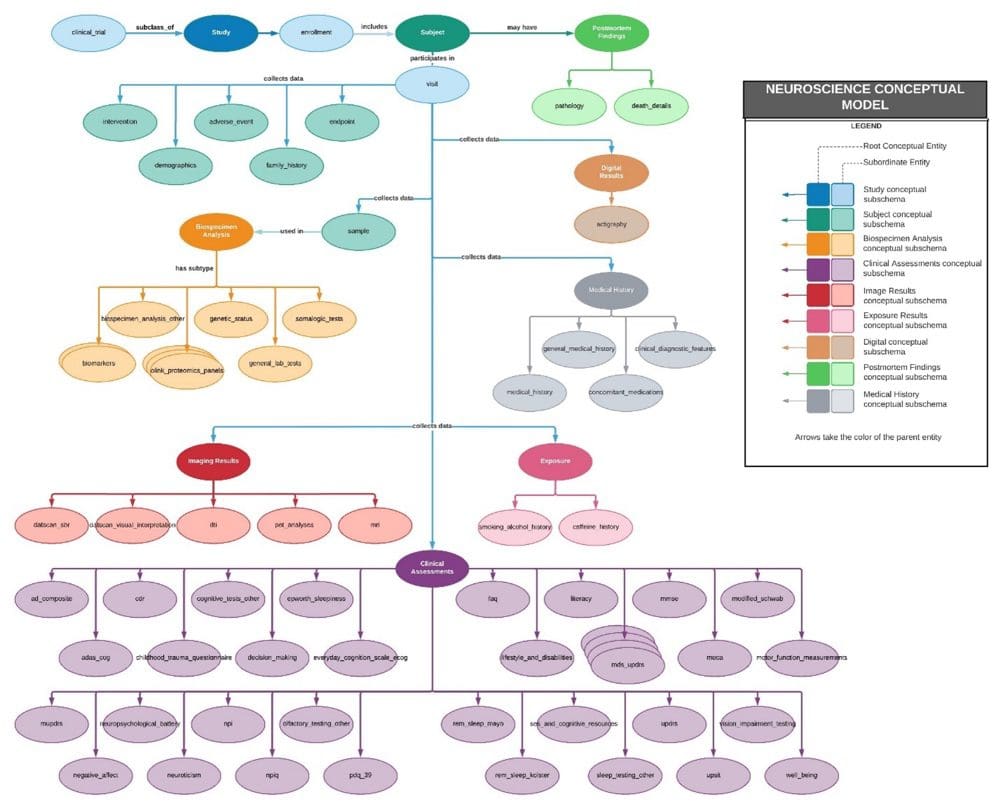 Data Curation
For accurate interpretation of medical images across datasets, the images need to be well documented, and their metadata standardized. With expertise in this area, Rancho scientists can ensure that data meets F.A.I.R. data standards. Rancho scientists have experience in the aggregation, automated extraction, and integration of imaging data such as H&E, single biomarker or multiplex IHC, structural and functional MRI, and PET. Our scientists have both clinical and technical knowledge that will help maximize the value of your imaging data. Rancho scientists have experience working with clinical data and research data from a variety of diseases such as Parkinson's Disease, Alzheimer's Disease, Traumatic Brain Injury, Huntington's disease, and from oncology and immunology studies, and are well-versed in applying imaging data standards. Their understanding of the study process e.g., data lineage from biospecimen collection to scanning of an image, will ensure that the value of your annotations is maximized.
Data Analysis & Reports
Imaging data is highly advanced and can be technically challenging. Our scientists have real-life experience handling imaging data from various modalities and understand its complexity. Rancho scientists can build tools to visualize your data, evaluate quantified measurements from processing algorithms, create pipelines to compare different image processing algorithms through statistical testing, provide reports and QC support, and prepare your data for further downstream analysis.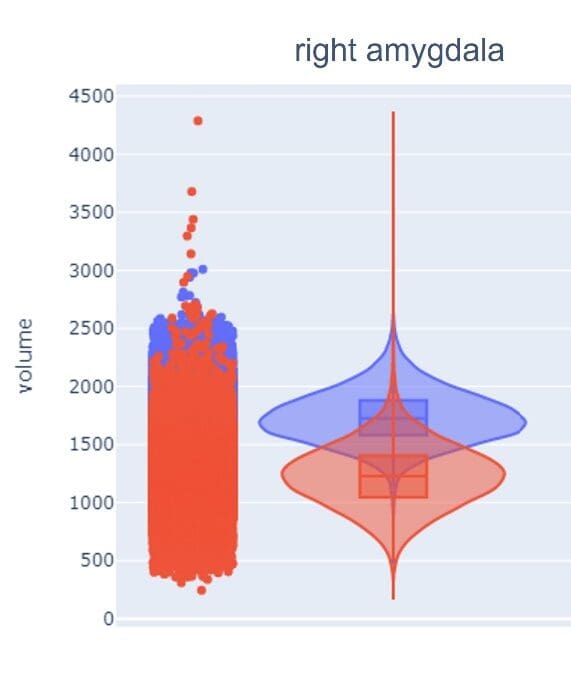 Data Models:
Delivered as ERDs, in many cases with data dictionaries. We use a variety of tools to deliver data models, LucidCharts and ER studio by IDERA being the most common.

Data Governance as a Process:
We provide scientists trained in data modeling and experienced with data governance projects to support your team operationally. We bridge scientists and IT departments and provide oversight on the data governance process at your organization. We develop community outreach to educate your team on best practices. We write SOPs, post them, and check that people adhere to the recommendations
Documentation, Strategy Documents, Investigation of Third-Party Tools:
We help clients develop short and long data strategy. Often, young companies focus on research and work hard to develop a new drug or a diagnostic—and find themselves in need to quickly become ready for a regulatory finding, but they lack the skillset in-house to approach this stage of growth. Rancho team can evaluate the current state and find solutions for future data state 0- tailored to the specific needs of the client. We do not own software or platforms and will provide our opinions based on our experience and expertise to help clients select the best solution for their situation.
Unlocking the Power of Subject Matter Experts: Rancho's Differentiator
In the fast-paced world of life sciences, subject matter experts (SMEs) make all the difference by providing the critical insights and specialized knowledge required to navigate the complexities of research, innovation, and breakthroughs. At Rancho Biosciences, our SMEs are our secret sauce of "human expert in the loop" for success. 
Rancho SMEs are scientific professionals with deep knowledge and experience in diverse domains of life sciences, including biology, chemistry, genetics, and more. Our SMEs set Rancho apart from the competition through: 
Unparalleled Expertise: Our team of SMEs is comprised of highly qualified professionals with advanced degrees and years of hands-on experience in their respective fields ready to tackle complex scientific challenges.
Tailored Solutions: Rancho understands that no two projects are the same. Our SMEs work closely with clients to develop customized solutions aligned to their unique scientific objectives. This guarantees that our services consistently match the specific requirements of our clients.
Interdisciplinary Collaboration: We foster a culture of collaboration and cross-disciplinary communication within our organization and client organizations. This means that our SMEs not only excel in their individual areas of expertise but also work seamlessly together to deliver comprehensive solutions. Rancho frequently works with multiple teams within one pharmaceutical and biotechnology company and fosters collaboration by connecting client teams, which results in data and technology sharing and diminishes duplicated efforts.
Scientific Rigor: Rancho's commitment to scientific rigor is unwavering. Our SMEs bring a critical eye to every project, ensuring that data is analyzed, interpreted, and reported with the highest level of accuracy and integrity.
Continuous Learning: In the ever-evolving landscape of life sciences, staying current is crucial. Rancho's SMEs are dedicated to ongoing education by keeping abreast of the latest advancements and technologies to deliver cutting-edge solutions.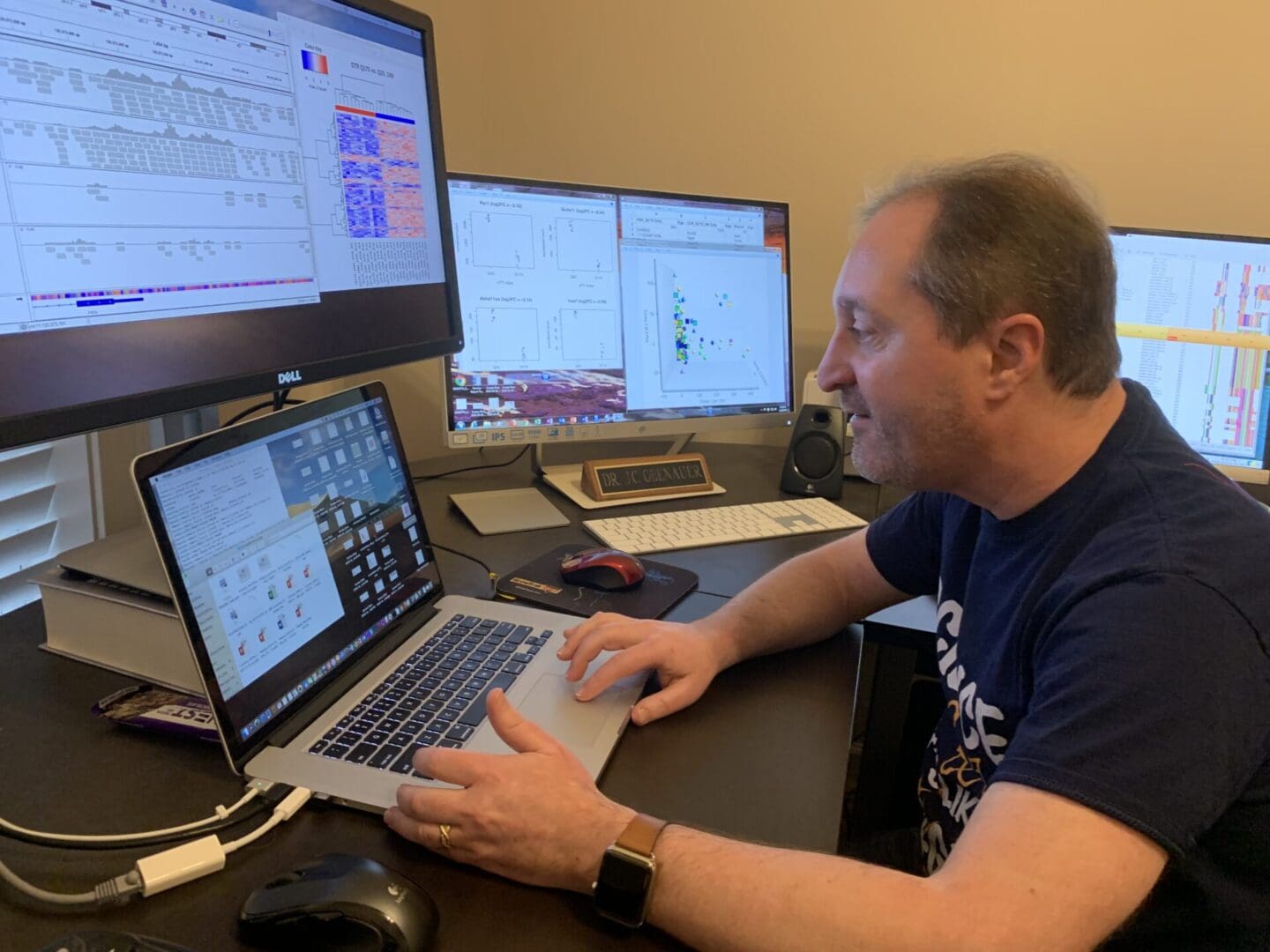 Your Partner in Data Solutions
When you choose Rancho Biosciences, you are gaining a trusted partner with a deep knowledge to support all stages of Research and Development. Join us in harnessing the power of SMEs and experience the Rancho difference.