Explore Rancho Data Science Services
Rancho BioSciences provides data curation services for pharmaceutical and biotech companies, as well as for academic institutions, foundations, and the government. Rancho works with different life science data types, including clinical trials, genomics, gene variants, assays, chemistry, microbiome, flow cytometry, and imaging data. The data can be internal and/or public. Rancho BioSciences is platform-agnostic and has a lot of experience formatting data for many commercial, internal, and public (open-source) platforms.
At Rancho BioSciences, we cover nearly all types of Life Sciences data. Our curators have expertise in curating, annotating and enriching:
Genomic data: DNA sequencing data, gene expression data, and genomic variations

Clinical data: clinical data from clinical trials, biobanks, electronic health records (EHRs), and other sources, including patient demographics, diagnoses, procedures, and medications

Imaging data: medical and R&D imaging data, including radiology images, MRI scans, and other types of imaging data used in clinical practice or research

Omics data: large-scale datasets generated by high-throughput technologies in various areas of the life sciences, such as genomics, proteomics, metabolomics, and transcriptomics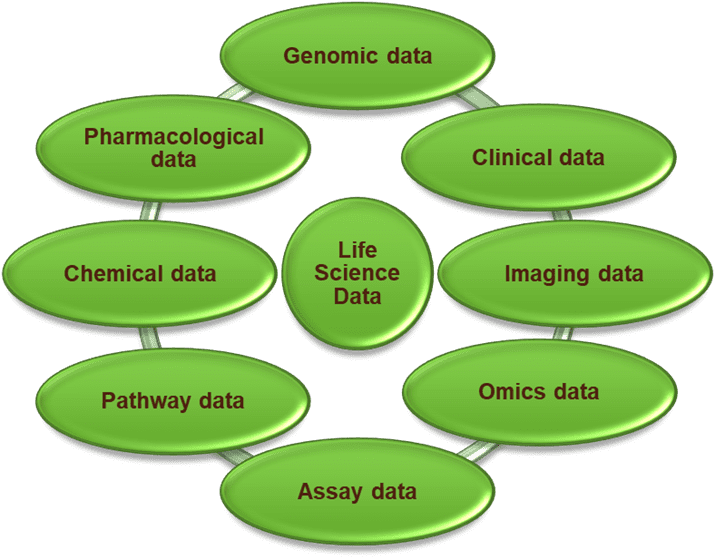 Assay data: experimental data generated by various types of laboratory assays, such as biochemical assays, cell-based assays, and high-throughput screening assays including CRISPR screens, Cell Painting assays and other.

Pathway data: data on biochemical and molecular interactions in biological pathways, protein-protein interactions

Chemical data: chemical structures, chemical properties, and chemical interactions

Pharmacological data: drug targets, drug interactions, and drug metabolism (ADME, PK/PD, toxicity, metabolomics, and others.)

Other types of life science data: environmental data, microbiology, toxicology, etc.
Rancho Biosciences uses automated and manual curation services:
AI/ML/NLP development and application:

Rancho BioSciences prepares high quality machine-readable datasets for training of your AI/ML algorithms.
Rancho BioSciences validates performance of AI/ML algorithms to ensure accuracy and reliability.
Ranchos BioSciences team can identify relevant entities and attributes of data that are important for training and optimizing these algorithms.

Data Harmonization: This involves identifying and resolving differences in data formats, structures, and semantics between different data sources, and creating a common data model that allows for easy integration and analysis of the data.

Aligning data to CDISC (SDTM, SEND and other domains), OMOP and other standard data models.

Quality assurance: ensuring integrity of data delivered by other vendors.

Rancho Biosciences scientists are life science domain experts who help to guide AI/ML development and data interpretation.

Terminology services:

Semantic data integration: Rancho Biosciences can integrate heterogeneous data sources using semantic technologies and standards.
Customized terminology and ontology services: Rancho Biosciences can develop customized terminology and ontology services to meet the specific needs of clients, such as building a custom ontology for a specific project or application.
Nomenclature mapping and cross-referencing: Rancho Biosciences can map and cross-reference data to standard nomenclatures, such as LOINC or SNOMED, to ensure consistency and interoperability.
Training and support services: Rancho Biosciences can provide training and support services for clients to help them understand and effectively use biomedical terminologies and ontologies in their research or clinical practice.
Data enrichment: Rancho Biosciences can enrich data with additional information, such as synonyms, cross-references, and metadata, to improve data quality and usability.
Our team at Rancho BioSciences has developed robust and reproducible curation workflows that utilize both automated and manual approaches. These workflows are designed to ensure that the data is accurate, complete, and of the highest quality. The team has extensive experience in curating various types of data, and their expertise allows them to tailor their workflows to the specific needs of each project.
Whether you would like to increase the value of your medical imaging data through better annotations or extract new insights via analysis, Rancho's scientists can provide curation, organizational strategy, and analytical support across several types of imaging modalities.
Rancho can provide high-quality imaging data services that include:
Data Aggregation and Curation

Imaging Data Services
Data Modeling
Medical imaging creates vast amounts of data that need to be properly stored and organized to maximize its value. Rancho Biosciences can create conceptual, logical, or physical data models for imaging data that leverage existing models and can be customized to your needs. Our scientists are experienced in data modeling and have subject matter expertise in different imaging modalities. When they create a model, they consider the complexity of your imaging data. Rancho Biosciences can build a stand-alone model or embed it in a larger "omics" model, linking the data to other collected biospecimens.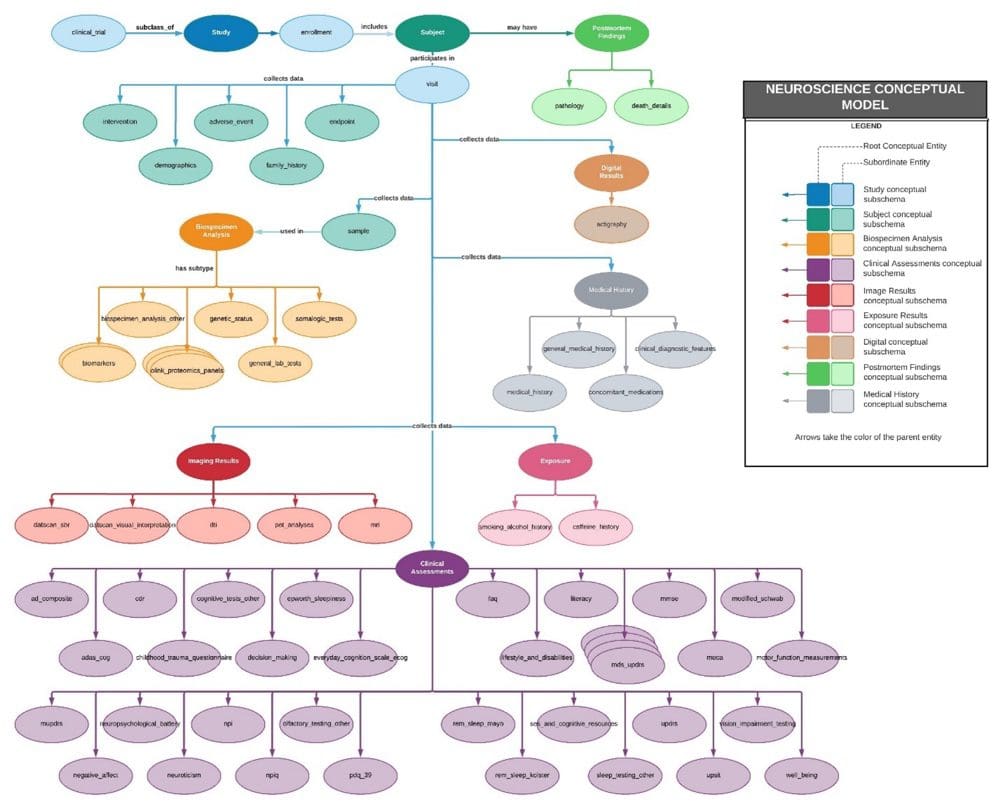 Data Curation
For accurate interpretation of medical images across datasets, the images need to be well documented, and their metadata standardized. With expertise in this area, Rancho scientists can ensure that data meets F.A.I.R. data standards. Rancho scientists have experience in the aggregation, automated extraction, and integration of imaging data such as H&E, single biomarker or multiplex IHC, structural and functional MRI, and PET. Our scientists have both clinical and technical knowledge that will help maximize the value of your imaging data. Rancho scientists have experience working with clinical data and research data from a variety of diseases such as Parkinson's Disease, Alzheimer's Disease, Traumatic Brain Injury, Huntington's disease, and from oncology and immunology studies, and are well-versed in applying imaging data standards. Their understanding of the study process e.g., data lineage from biospecimen collection to scanning of an image, will ensure that the value of your annotations is maximized.
Data Analysis & Reports
Imaging data is highly advanced and can be technically challenging. Our scientists have real-life experience handling imaging data from various modalities and understand its complexity. Rancho scientists can build tools to visualize your data, evaluate quantified measurements from processing algorithms, create pipelines to compare different image processing algorithms through statistical testing, provide reports and QC support, and prepare your data for further downstream analysis.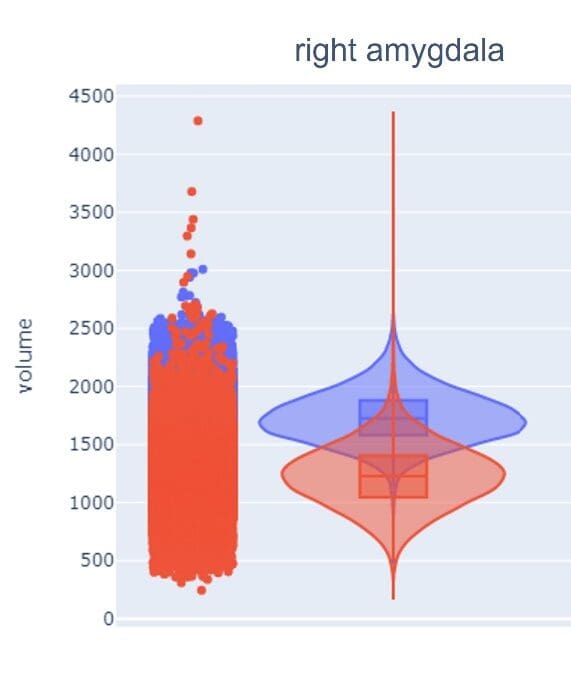 Data Models:
Delivered as ERDs, in many cases with data dictionaries. We use a variety of tools to deliver data models, LucidCharts and ER studio by IDERA being the most common.

Data Governance as a Process:
We provide scientists trained in data modeling and experienced with data governance projects to support your team operationally. We bridge scientists and IT departments and provide oversight on the data governance process at your organization. We develop community outreach to educate your team on best practices. We write SOPs, post them, and check that people adhere to the recommendations
Documentation, Strategy Documents, Investigation of Third-Party Tools:
We help clients develop short and long data strategy. Often, young companies focus on research and work hard to develop a new drug or a diagnostic—and find themselves in need to quickly become ready for a regulatory finding, but they lack the skillset in-house to approach this stage of growth. Rancho team can evaluate the current state and find solutions for future data state 0- tailored to the specific needs of the client. We do not own software or platforms and will provide our opinions based on our experience and expertise to help clients select the best solution for their situation.